Wiper Blade Replacement in Edmonton, AB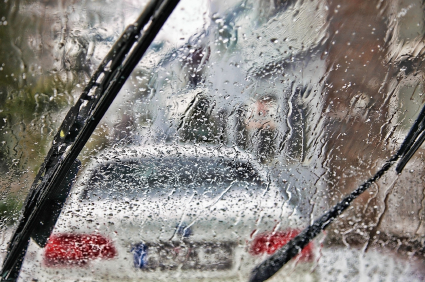 After the winter months finally come to an end, you might want to check out how your windshield wipers are holding up. After combatting ice, snow, and dirt all season, your blades probably took a beating. Come on over to Canada Wide Auto Sales today and have one of our skilled technicians inspect your wipers. If they need replacing, we'll have you back on the roads with a new set in no time.
When you stop by our dealership, our service technicians will take extra care to ensure you receive quality maintenance work completed on your vehicle. Whether you need the front, rear, or all blades replaced, one of our skilled mechanics will ascertain the condition of your windshield wipers before informing you of their state. Over time, your blades can crack or dry out from too much use. You'll know when this happens if your blades start making streak marks across your windshield or begin to hinder your visibility rather than improve it. Depending on weather conditions and your blade's materials, your wipers might last anywhere from six to twelve months. If you're in this range now, stop by our Service Department to have our proficient mechanics take a look.
It's easy to make an appointment here at Canada Wide Auto Sales—simply fill out our online form to secure a time slot during our hours, or give us a call at 780-483-7516 to set up an arrangement with one of our technicians. Prior to visiting us, though, you can always browse our various specials, deals, and coupons as listed on our website under the Service tab. We often circulate spectacular savings that you can take part in when you visit our dealership. If you have any questions about the maintenance work you need completed, or don't see an answer to your inquiry on our site, feel free to use our Ask a Tech form to get in contact with one of our mechanics. Be sure to check out our Parts Department, too, where you can order your wiper blades ahead of time to ensure we have them in stock when you come to visit.
If you're in need of a wiper blade replacement in Edmonton, AB, it might be time to visit Canada Wide Auto Sales. Bring your vehicle into our skilled Service Department to have one of our mechanics determine the condition of your blades. After a quick assessment of what you need, we'll replace your blades and have you out of the dealership before you know it. Come by as soon as today when you visit us at 10212-178 Street in Edmonton, AB.

Testimonials
GOOGLE
8-13-2019
GOOGLE
7-18-2019
GOOGLE
7-3-2019
GOOGLE
6-26-2019
GOOGLE
6-19-2019
GOOGLE
6-19-2019
GOOGLE
5-11-2019
"Amazing team "
DEALERRATER
5-10-2019
GOOGLE
4-27-2019
GOOGLE
4-20-2019
GOOGLE
4-10-2019
GOOGLE
4-2-2019
GOOGLE
3-6-2019
"Excellent experiance "
DEALERRATER
2-27-2019
GOOGLE
2-19-2019
GOOGLE
2-10-2019
GOOGLE
2-8-2019
GOOGLE
1-22-2019
GOOGLE
12-26-2018
GOOGLE
12-15-2018
GOOGLE
12-12-2018
GOOGLE
12-11-2018
GOOGLE
12-9-2018
GOOGLE
10-29-2018
GOOGLE
10-25-2018
GOOGLE
10-20-2018
GOOGLE
10-16-2018
"Classy AF !"
DEALERRATER
9-25-2018
GOOGLE
9-25-2018
GOOGLE
9-25-2018
GOOGLE
9-9-2018
Read More