Tire Replacement in Edmonton, AB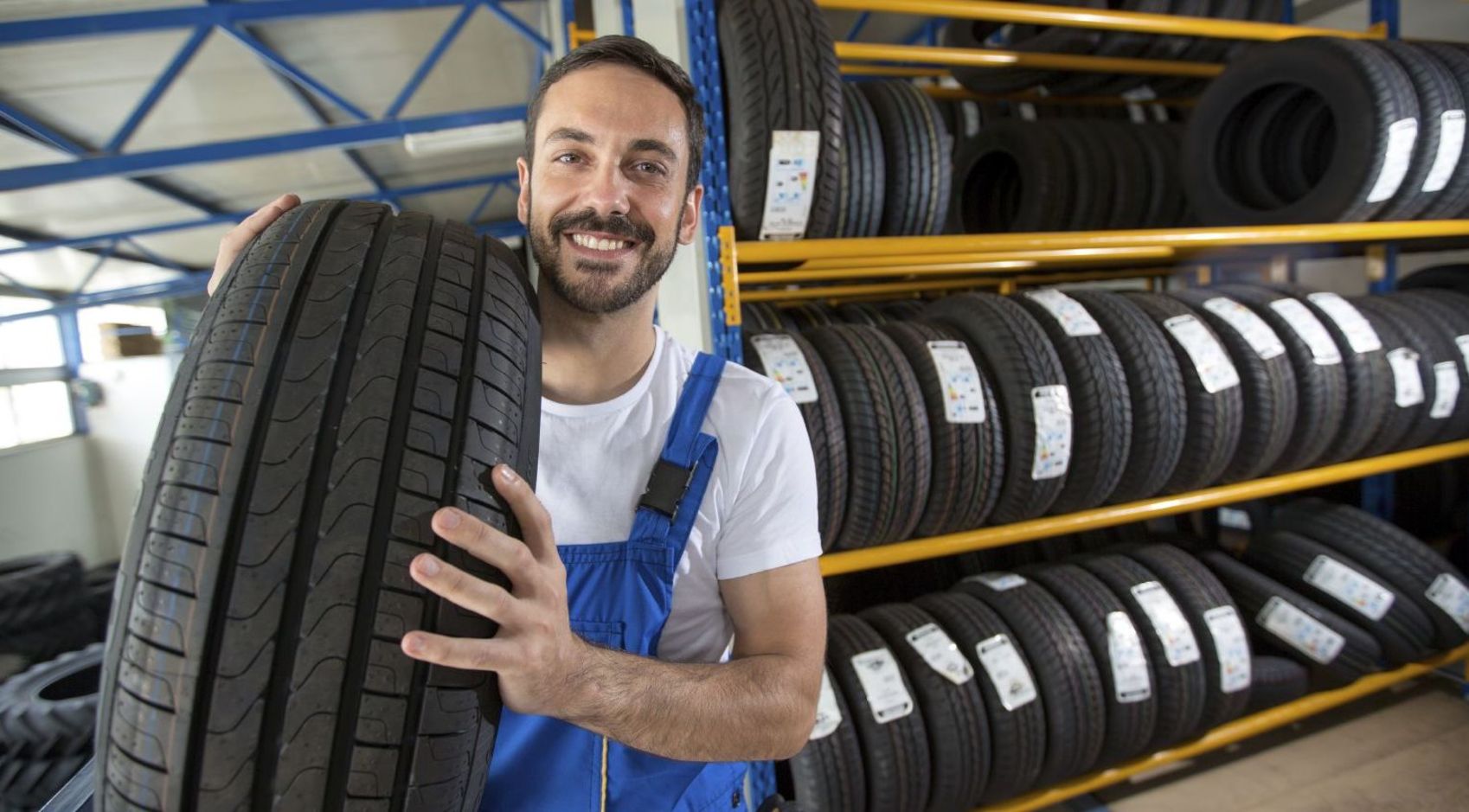 Whether you're sure you need a new set of four, or you just want to come in for a tire inspection, rotation, or to have them filled at the right pressure, we at Canada Wide Auto Sales can help. We are your one-stop shop for all of your tire-related needs, especially if you require a tire replacement service. Come visit our Service Department to get a new set of tires today!
There are various ways to tell whether or not you need a tire replacement that you can determine for yourself. Though tires usually have a lifespan of anywhere from five to ten years, road and weather conditions can have an effect on your vehicle. After your tires hit the 5-year mark, you should have a technician inspect them at least once a year to ensure you don't end up with a flat on the side of the road. Most tires won't exceed 10 years, so it is always recommended to replace them at this time, whether or not their tread is worn down.
You can also try using the Quarter Test, which is a good indicator of tread wear over time. All you have to do is take a 25-cent Canadian coin between your thumb and forefinger and insert it head-down into one of your treads. If the caribou's nose is visible, that probably means it's time to replace your tires. Tread designs are crafted to repel water and dirt on unstable road conditions, so as they diminish over time, you can lose traction on wet pavement or gravel roads.
Routine vehicle maintenance is important, but proper tire care is exceptionally vital to your safety out on the road. Make sure you maintain the correct air pressure level to ensure your tires' durability when you're behind the wheel. Have our mechanics perform regular tire rotations to even out wear and tear on the rubber. This is especially essential if your vehicle uses 2WD, as the front or back tires are used more often than the other two with this kind of drivetrain. You should also come in to have your tires inflated when their pressure is low. We offer free tire air refills when you stop by our Service Department.
Before you head into the dealership, you can check out our online Service Specials for a deal that suits you. If we have any discounts on tires, you'll find them there. You can also ask a tech any questions you have by filling out our online form prior to visiting. We will respond in a quick manner to ensure your needs are met. Feel free to order the specific brand of tires you desire through our Parts Department to ensure we have this make in stock when you stop by.
When you need a tire replacement in Edmonton, AB, there's only one place that can fulfill your requirements with satisfying efficiency: Canada Wide Auto Sales. We staff intelligent and skilled service technicians that are dedicated to ensuring your happiness with the entire process here at the dealership. You can get behind the wheel on a new set of fours when you stop by as soon as today!
Testimonials
GOOGLE
8-13-2019
GOOGLE
7-18-2019
GOOGLE
7-3-2019
GOOGLE
6-26-2019
GOOGLE
6-19-2019
GOOGLE
6-19-2019
GOOGLE
5-11-2019
"Amazing team "
DEALERRATER
5-10-2019
GOOGLE
4-27-2019
GOOGLE
4-20-2019
GOOGLE
4-10-2019
GOOGLE
4-2-2019
GOOGLE
3-6-2019
"Excellent experiance "
DEALERRATER
2-27-2019
GOOGLE
2-19-2019
GOOGLE
2-10-2019
GOOGLE
2-8-2019
GOOGLE
1-22-2019
GOOGLE
12-26-2018
GOOGLE
12-15-2018
GOOGLE
12-12-2018
GOOGLE
12-11-2018
GOOGLE
12-9-2018
GOOGLE
10-29-2018
GOOGLE
10-25-2018
GOOGLE
10-20-2018
GOOGLE
10-16-2018
"Classy AF !"
DEALERRATER
9-25-2018
GOOGLE
9-25-2018
GOOGLE
9-25-2018
GOOGLE
9-9-2018
Read More